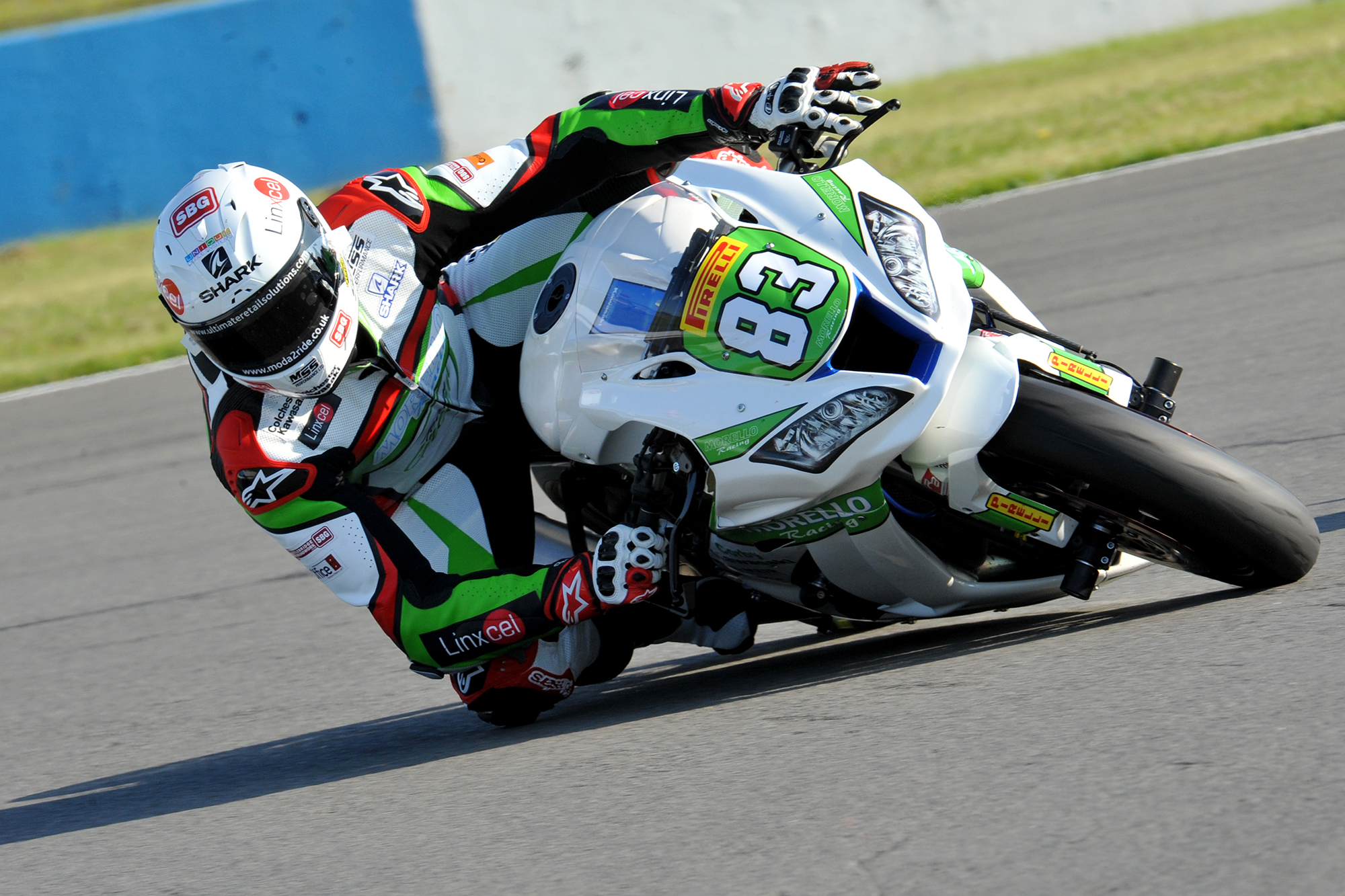 Buchan and Morello Racing take victory at Donington
Danny Buchan and the Morello Racing team enjoyed an excellent weekend at Donington Park, venue for round four of the Pirelli National Superstock 1000 Championship, with the Basildon rider taking overall victory on the Kawasaki ZX-10R. However, the celebrations were tempered after team-mate Fraser Rogers was denied a podium when a clutch issue forced him out of the second race.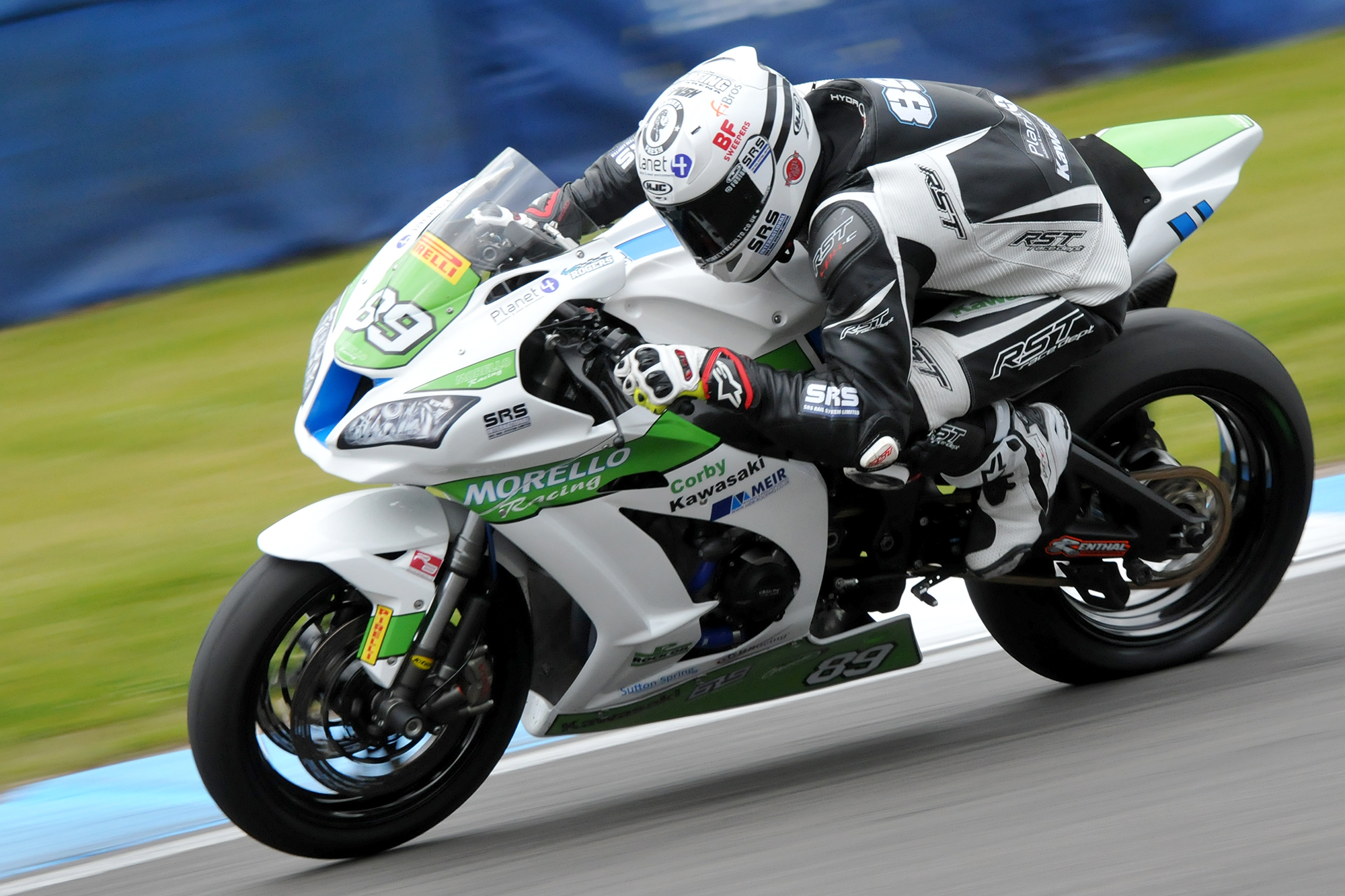 With conditions at the Leicestershire venue fine throughout, the weekend started well in free practice with Danny being quickest and Fraser in sixth and when qualifying took place on Saturday, a time of 1m31.087s enabled Danny to claim pole position. Fraser was also able to improve his time by over a second with a best lap of 1m31.395s placing him in a close fourth.
Sunday saw two 50-mile races take place with the opening encounter seeing Danny grab an early lead from Richard Cooper and Michael Rutter with Fraser slotting into sixth. By half race distance, just 0.146s separated Danny and championship rival Cooper with 21-year old Rogers moving up to third and part of the big battle for third.
Despite Cooper briefly taking the lead, Danny immediately responded and hit the front again, eventually taking a good race win. Further behind, James Rispoli crashed out at the final corner pushing Rutter onto the grass and this allowed Fraser to cross the line in an excellent third place.
With just ten minutes before the second race, the team had to quickly change the tyres and refuel the bikes but Fraser's race was over on the first lap when a clutch problem led to an early retirement. Meanwhile, Danny led initially only to drop back to fifth but he soon fought his way back to the front where he was again locked in battle with Cooper.
At half race distance, the gap was 0.414s to Chrissy Rouse in second and although Cooper climbed back up to second, Danny was controlling affairs from the front. Indeed, he eventually took the chequered flag from Cooper for his second win of the day by a commanding 3.9s.
Steve Buckenham, Team Owner: "It's been a good weekend for the team although we're all disappointed that Fraser retired from the second race as it would have been great to have had both bikes on the podium once more. Danny had a great weekend with pole position and both race wins, his riding in both races seeing him take a big points haul and put himself in a great position in the Championship."
"Fraser had no problems in the first race and rode excellently to claim third but the clutch jammed pretty much as soon as he left pitlane for the second leg so his race ended early. He's continuing to show his pace though and with a bit more luck he'll be getting on the podium more often so that's certainly the aim next time out. We've got a busy period ahead of us with tests at both Knockhill and Snetterton before returning to Knockhill for the next round so we'll be looking to maintain our strong form and maintain our Championship challenge."
The next round of the championship takes place at Knockhill, Scotland on June 16-18.
Pictures by Jon Jessop Photography