Striated Promenade Tiles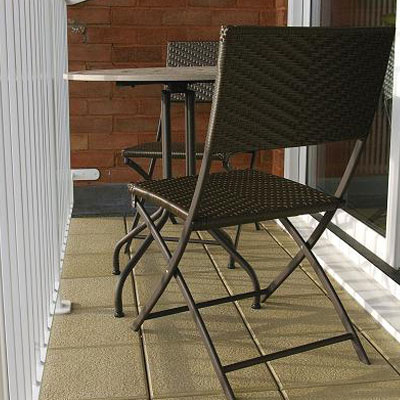 Our Striated finish is a firm favourite with many of our customers and is often described as having a "bark" like finish.
It is the combination of attractive texture, high slip resistance, durability and high strength synonomous with "Castile" Striated tiles that make them highly popular with our customers.
The extensive range of colours available gives excellent scope to find just the right colour for your application and the unique edge detail avoids the unsightly steps between tiles when laying on a slightly uneven substrate.
Striated Slip Resistance: 58 Wet (Low Potential For Slip) tested in accordance with BS EN 1339 Pendumum Test.
Instantly uplifting, our coloured promenade tiles open up even the smallest spaces by introducing a splash of sunshine.
Nominal Tile Size:
297 x 297 mm x 12 mm
2.0kg per tile approx
11 tiles per m2
Slip Resistance: 58 Wet (Low Potential For Slip).
Sample Tiles are available as colour may vary from the above pictures due to screen settings etc.
Click the links below for more information