By the formation and development of insoluble crystals, KA Pave Point provides a long lasting, non-shrinking, easy to use solution to the pointing and re-pointing of all internal and external paving work.
Seals stone paving to prevent water ingress to protect against damage and ensure permanent water tightness for the life of the structure.  Supplied as a powder and when mixed with water, is applied via pointing gun or trowel directly into the open jointing gaps between paving stones.
Advantages
•    Provides excellent waterproofing properties, preventing frost/thaw damage from occurring within the substrate.
•    Non Toxic
•    Dual crystalline and surface action.
•    The migratory crystalline action is reactivated whenever water contact occurs.
•    Becomes an integral part of the paving structure, thus eliminating potential wear, de-lamination or peeling.
Click the link below for more information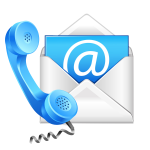 Contact us