A range of flexible membranes with a combination of non polyester fleece for toughness or glass fibre for stability ensures that the Evermore range has the properties to cope with and resolve the demands of modern building systems.  For torch application it is suitable for use in temperatures of minus 10, 15, 20 and 25 degrees, available in plain sand or a choice of coloured mineral surfaced finish and is suitable for use with Phase thermo-adhesive (heat activated) underlay where direct contact with the deck is to be avoided.   The membranes are suitable for both new build and refurbishment and carry insurance warranted guarantees.
For more information, see links below: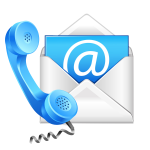 Contact us
Click here for more information or to contact us.