Project Description
FOR THE ULTIMATE ROOFING PROTECTION

BULLET ROOF SMOOTH 
A revolutionary approach to waterproofing. Bullet Roof can be applied in one thick seamless coat and delivers a 10 year warranty. No matter or reinforcement required. Bullet Roof is a moisture triggered polyurethane that does not require the addition of a catalyst. Can be applied down to 0 degrees centigrade. It remains permanently flexible and it will not become brittle or crack. Bullet Roof can be applied directly to new surfaces such as plywood and OSB or used to refurbish existing roof surfaces such as felt, asphalt, EPDM, Simple ply and various other substrates without requiring a separate primer. Bullet Roof is The Completed and Simple Solution for waterproofing roofs.
MEGA MASTIC
The Ultimate PU mastic. Can be used in conjunction with Bullet Roof system to fill joints between roof deck boards, holes, splits tears ect. Can be used to seal around pipes, outlets and details that penetrate the roof prior to application of Bullet Roof. Mega Mastic can be coated over immediately with Bullet Roof as it will continue to cure regardless, and it can also be applied onto wet surfaces, even under water! Mega Mastic will bond to almost any surface including Aluminium, Glass, Granite and Marble.
BULLET ROOF EDGE
The strongest Trims you'll ever use! A perfect finish every time with pre-made corners that allow effortless change between a raised edge and drip detail. Made using "E" type glass reinforcement encapsulated in thermoset polyester resin to give outstanding life expectancy and performance. Do not mistake these trims for the ones you've used before! They are engineered for performance and at 2.5mm thick they are worlds apart from the competition.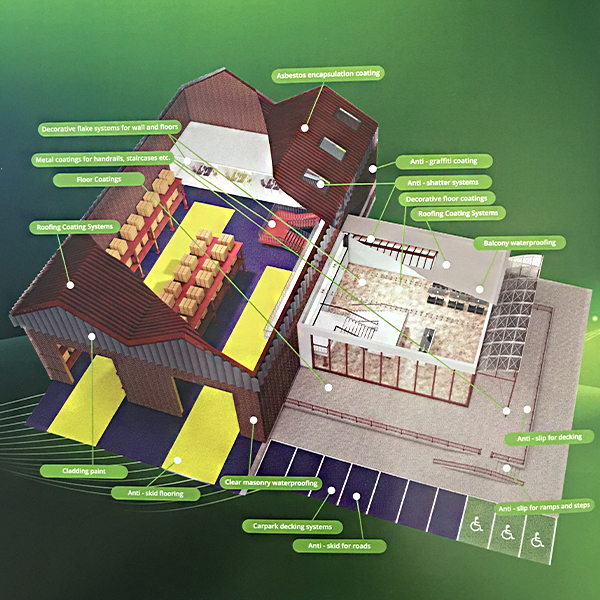 FREQUENTLY ASKED QUESTIONS…
DOES BULLET ROOF REQUIRE A REINFORCEMENT SCRIM OR MATTING?
No. The application of Bullet Roof does not require a reinforcement matting. You no longer need to be skilled with scissors to make a perfect job.
DOES BULLET ROOD REQUIRE A CATALYST?
No. You no longer need to measure out catalyst. You will not end up wasting material because it has set before can use it.
CAN BULLET ROOF BE APPLIED IN COLD TEMPERATURES?
Yes. Bullet Roof smooth can be applied down to 0°c unlike GRP systems and most other liquid membranes which can only be applied down to 3°c.
CAN BULLET ROOF BE APPLIED IN THE WET?
Bullet Roof is moisture tolerant, a damp board will not mean the product delaminates. The product cannot be applied through standing water. If it rains, stop work until the weather improves and dry up any standing water before continuing. The product you have applied prior to the rain will not be spoiled but may be marked by falling rain.
CAN I HAVE A WARRANTY?
Yes. You must follow the application guidelines and apply the membrane at the thickness stipulated in the coverage guidelines. Porous substrates will use more material so allow this prior to commencing any works.
WHAT WARRANTY IS AVAILABLE?
A 1- year warranty is achieved in a single coat applied as per our guidelines. A 20 year warranty can be achieved by adding an additional or second coat at the rate/thickness stipulated within the coverage guide.
WHAT MAKES BULLET ROOF "EDGE" SUPERIOR TO STANDARD GRP TRIMS AVAILABLE AT MY LOCAL MERCHANT?
The strength and robust quality of the "Edge" trims means that regardless of any maintenance carried out in future i.e a ladder resting on the trim or exposure to years of U.V will not present the risk of damage and needless replacement. These trims are virtually unaffected by thermal expansion and so will not threaten the integrity of Bullet Roof membrane in any way.
You can find Towerflex promotional videos and application guides on our Media page here 
For more information on this, or any of the products supplied at Meir Roofing please contact our team today on 01405 780444